Swirltex builds custom waste water treatment systems for a wide range of applications. The unique membrane system separates solids and liquids based on buoyancy, allowing for higher production rates and higher quality effluent. The ability to manipulate the buoyancy of contaminants within the liquid stream allows Swirltex to treat a wide range of wastewater types that would otherwise not be re-usable. In addition, the system consumes a fraction of the energy compared to conventional water treatment methods.

The key to the Swirltex system is the distinctive flow pattern within the tubular membrane. Suspended solids, oil and other contaminants are channeled away from the membrane surface allowing clean water to pass through the membrane pores resulting in clean, consistent quality water.
The Swirltex innovation is ideal for the following applications:
Swirltex supplies unique membrane systems for wastewater treatment applications. Our process provides an innovative solution for turning waste into an essential resource. The Swirltex technology is designed to allow for greater flow through a smaller surface area. The unique flow pattern keeps contaminants off the surface of the membrane, reducing fouling and therefore resulting in significant cost savings.
SLU: The Swirltex Lagoon Unit
Turning wastewater into a resource
The Swirltex Lagoon Unit (SLU) is a unique portable system that provides membrane filtration while hyper oxidizing the wastewater stream. The SLU system not only increases the capacity of a lagoon, it also provides effluent that can be reused for numerous useful agricultural and industrial applications. The SLU is an ideal solution for solving wastewater lagoon issues, while producing a fundamental resource from a waste product.
The main benefits of the Swirltex Lagoon Unit (SLU) include:
Treats high strength waste
Portable and can be easily transported to remote communities
Creates high quality effluent
Maintains a small environmental footprint
Provides aeration that increases lagoon capacity
The technology can be effective for numerous wastewater applications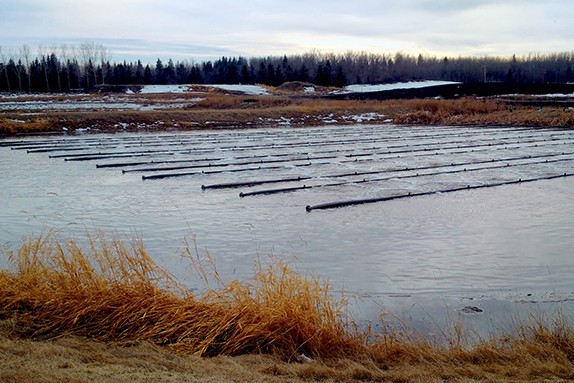 The Lagoon Water Reuse Project
Lagoons throughout the world are in need of upgrades to meet capacity and environmental discharge standards. The Swirltex Lagoon Unit (SLU) is designed especially for wastewater lagoon systems, with the intent of increasing lagoon capacity and providing treated, recycleable water for local industries and agriculture. The SLU system enables communities to meet future environmental discharge standards while creating economic opportunities through the reuse of wastewater.
The SLU turns a waste product into a valuable economic resource for a community. When communities have access to inexpensive water, economic opportunities are created through businesses that consume large volumes of water. For example, recycling plants, lumber yards, vehicle washing, frac water and numerous other agricultural and industrial applications.
When we challenge a community to discover creative re-use applications for the treated water, the most successful projects have arisen. Entrepreneurs from the communities have opened car washes, greenhouses and invested in their business in order to make use of reuse water. This sustainable economic model is a great way to improve environmental standards while providing economic opportunities in rural areas. This is a prime example of how a green technology can be used to help the environment and increase economic development in rural communities.
First Nation Communities
Swirltex works with First Nation communities to improve wastewater treatment infrastructure and environmental compliance. We also assist in establishing economic development strategies in collaboration with local industries to obtain an outcome that maximizes the benefit for the band.
Swirltex specializes in conducting the following services for First Nation communities:
• Lagoon Discharges
• Treatment System Training
• Treatment System Assessment
• Water reuse policies and strategies
• Environmental Economic Development
• Lagoon Evaluations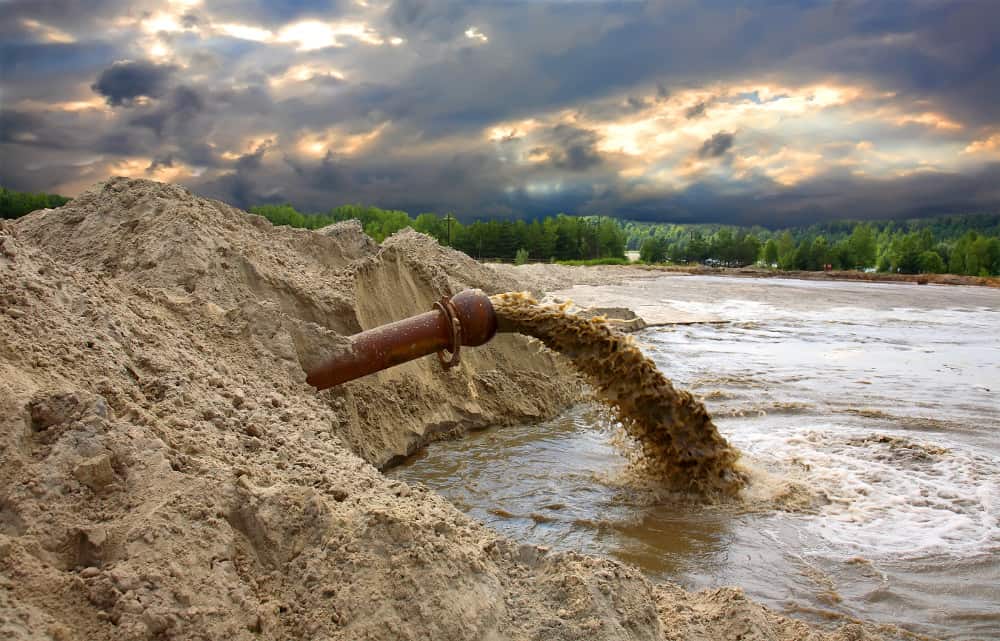 Mining, Oil & Gas, Forestry
Many industrial operations result in the production of mass amounts of wastewater. The Swirltex technology has the capability of treating such wastewater, including that produced from mining, produced water from oil and gas, and the forestry industries. This treatment would greatly reduce the environmental footprint of numerous industries and help facilitate water re-use and water conservation. Industrial wastewater services include:
Tailings pond drainage
Contaminant isolation
Cost per cubic meter filtration services
About Us: The Swirltex Story
the beginnings of a water revolution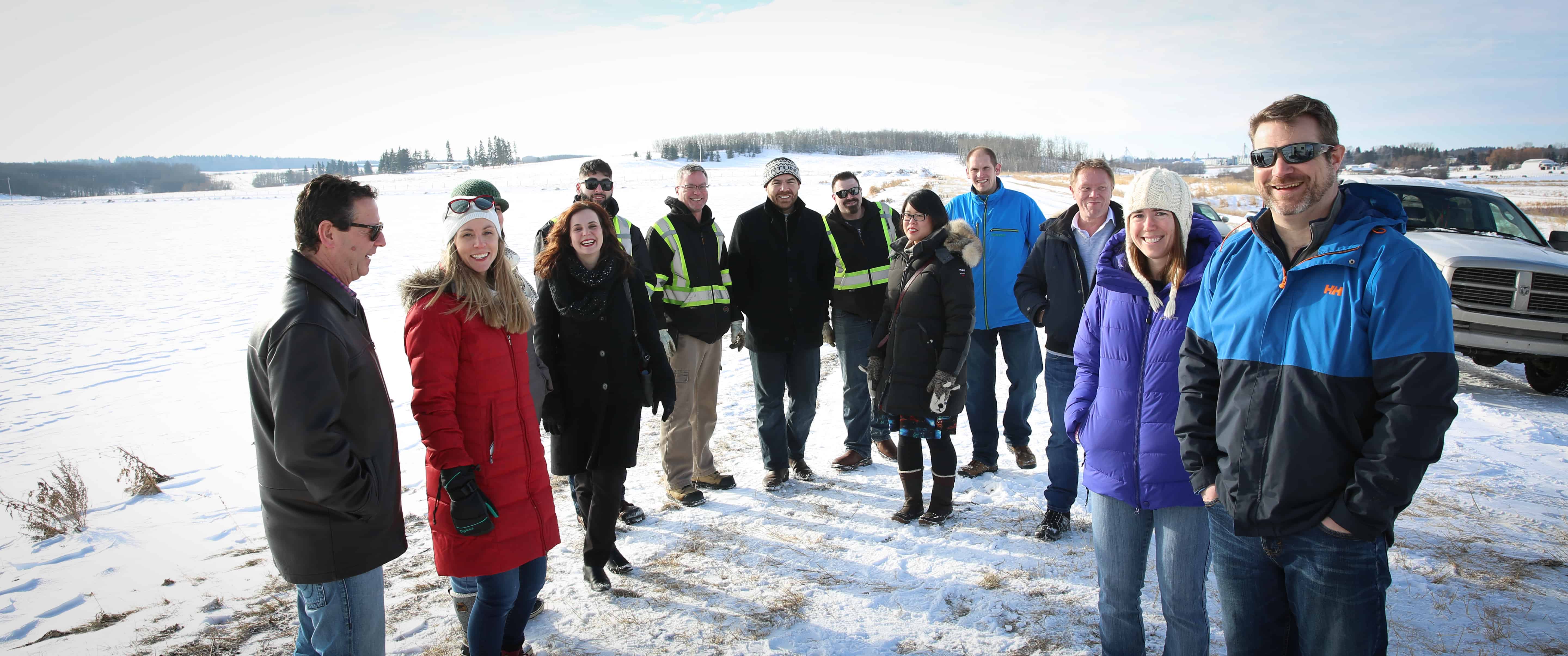 From his garage in Edmonton, Alberta, Peter Christou imagined and created a water treatement technology that would revolutionize the industry. With knowledge gained over years of experience, Peter optimized his hand-built membrane technology to produce higher quality water at a faster rate compared to any systems he had seen before.
Originally, Peter designed the membrane system for oil and water separation applications, however, he recognized its potential to solve the many issues he observed in wastewater treatment facilities. Peter's creation has the ability to increase wastewater lagoon treatment capacity without substantial infrastructure upgrades. With ever-growing environmental pressures on industry to reduce fresh water consumption and rely more on treated water, Peter was motivated to produce re-use quality water from wastewater.
Peter commercialized the invention and Swirltex was incorporated in 2015. The company has since grown to a complete team of highly educated and experienced employees. This rapid growth is largely due to Swirltex's participation and success in the Creative Destruction Lab start-up program. Swirltex has demonstrated its potential to be a large player in the Alberta market, and beyond, and has gained support from important leaders in the industry.

Contact Us
Swirltex strives to design effective solutions for a variety of wastewater treatment issues. Contact us if you have questions about our technology or if you are interested in using our services.
Investors
Swirltex is actively seeking partners to expand its product offerings and to reach into new markets. We are looking for investors who appreciate our passion, believe in our technology and understand our business model. If you are interested in receiving an investors package or learning more about the technology, feel free to contact us.