FOOD AND BEVERAGE WASTEWATER TREATMENT
High TSS, COD, BOD from the dairy production process
High disposal cost
Inefficient filtration and low-quality permeate
production
Client Information: Large International Dairy supplier with over 15 facilities located in Canada 
Wastewater and permeate sent to third party laboratory in order to ensure accuracy of results
Use ultra filtration technology to treat dairy wastewater and allow treated water to be reused or sent for disposal.
Maintain flux > 100 LMH.
TSS < 50 mg/L, BOD < 300 mg/L, COD < 600 mg/L, fats, oil and grease < 50 mg/L
The Swirltex system demonstrated exemplary removal efficiency, as well as surcharge savings on all
parameters of interest. Typically, the dairy industry struggles to find an efficient way to filter water that has a high level of contaminants and organic compounds, however, Swirltex's membrane treatment system reduced TSS, BOD, COD and grease, oils and fats, all while providing a stable high flux rate for permeate production.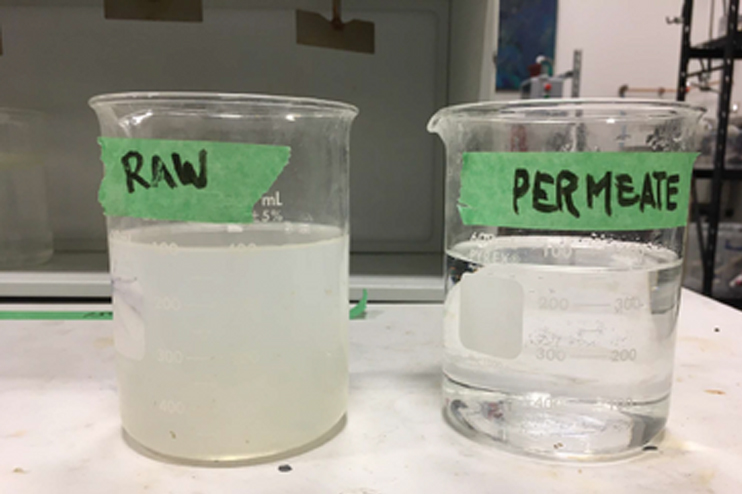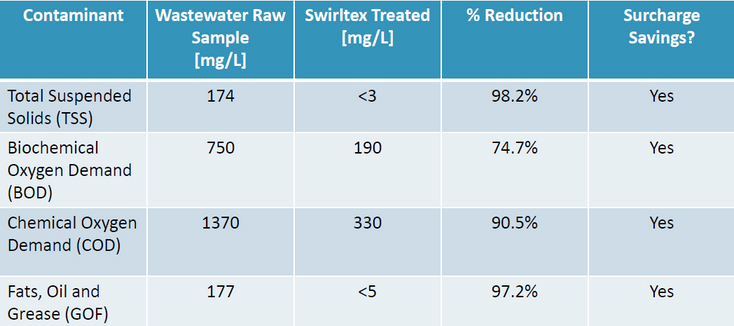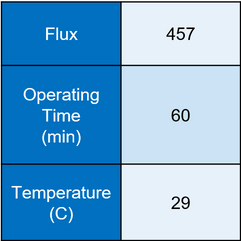 Food and beverage companies have been showing increased interest in Swirltex's proprietary solution, especially with the results we provide our clients after they send a sample to our Calgary-based water treatment lab. With the use of clean water technology, Swirltex aims to revolutionize the food and beverage industry with buoyancy-enhanced membrane filtration. Swirltex can handle tough food and beverage wastewater streams with our innovative water technology. Our water treatment system can treat all types of wastewater in the food &beverage industry with savings. You can get in touch with us over email or phone, and we can help handle your food and beverage wastewater management needs.
OTHER FOOD AND BEVERAGE WASTEWATER TYPES AND APPLICATIONS
Dairy wastewater

Milk wastewater
Cheese processing wastewater
Ice-cream wastewater
Yogourt wastewater
Butter wastewater

Meat & poultry wastewater

Egg wastewater
Deli wastewater
Tofu wastewater

Brewery wastewater

Beer wastewater
Wine wastewater
Freezer food wastewater
Food packaging wastewater
Food processing wastewater
Juice wastewater

Juice producer wastewater
Juice manufacturer wastewater
Pop manufacturing and soda wastewater

Canning wastewater

Fruit canning wastewater
Vegetable canning wastewater
Canning wastewater