The Swirltex Lagoon Unit (SLU) is a portable system that enhances its filtration power by hyper-oxidizing the wastewater stream. The SLU system increases the capacity of a lagoon and provides effluent that can be re-used for numerous agricultural and industrial applications. The SLU is the ideal solution for solving wastewater lagoon issues in rural communities while creatinga shareable resource from a waste product.
The main benefits of the Swirltex Lagoon Unit (SLU) include:
Treatment of high strength waste;
Portable and can be easily transported to remote & Indigenous communities;
Creates high-quality effluent;
Maintains a small environmental footprint; and
Provides aeration that increases lagoon capacity.
Water produced from oil and gas extraction wells is becoming a growing issue in Alberta, British Columbia, and the United States. There is an increasing demand for treatment alternatives that allow for the re-use of this water as a more environmental alternative to deep well injection.
Swirltex conducted a pilot project at a produced water site in the Montney play in Northern British Columbia. The results of this project demonstrated a significant reduction in the total suspended solids (TSS) levels and oil content within the water to both below 5ppm. This high quality that we achieved permits this water to be re-used for frac operations, therefore reducing freshwater consumption, and minimizing deep well injection.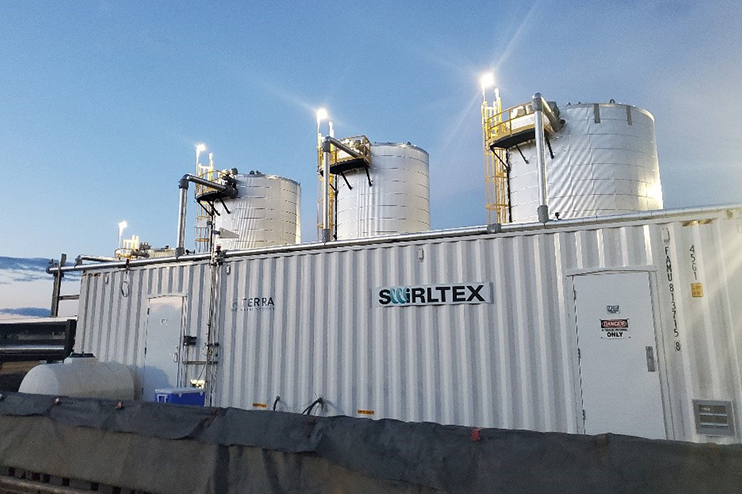 Many wastewater treatment systems are crippled by aging infrastructure and malfunctioning equipment. Treatment processes, such as clarifiers, dissolved air flotation systems and fixed film reactors do not produce high quality, consistent water and results in surcharges for disposal
Swirltex can provide secondary treatment to these processes, with a simple and convenient connection to a modular c-can unit. This additional treatment can enable wastewater re-use, or eliminate surcharges due to poor quality disposal.
Benefits of retrofits with Swirltex:
Simple connection to existing system;
Modular units allow for flexibility;
Increased dissolved oxygen in concentrate stream, improves treatment upstream;
Consistent treatment and removal of contaminants.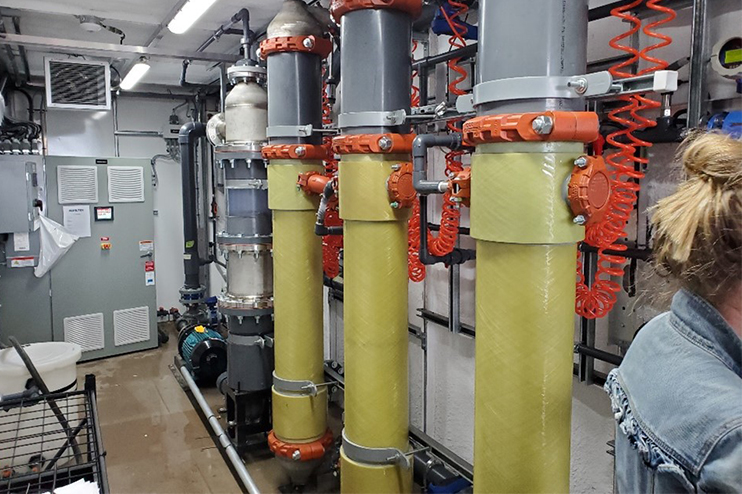 Food and beverage companies struggle with high surcharges and energy usage when it comes to wastewater treatment and disposal. Swirltex has helped filter dairy wastewater, meat & poultry wastewater, juice wastewater, brewery wastewater, and much more. As we continue to garner interest in the food & beverage industry, we strive to show our clients why the Swirltex solution is the best way to manage their food and beverage wastewater needs. We plan  to further our expansion into the food and beverage space, and establish Swirltex as chosen membrane treatment service in the industry.